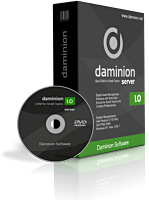 After 3 years of hard work, the Daminion Server is at last available for public download.
First of all, a big thank you to our team of active testers; not only for their sterling efforts in testing out Daminion Server so enthusiastically over the last 3 months, but also for supplying us with their invaluable feedback.
Daminion Server: server-based photo management software for small teams.
Unlike standalone image and video management applications that allow a media archive database to be shared via shared network folders, Daminion Server is a TRUE multi-user photo archive server. It has been specially designed for use by small teams, with limited budgets, in need of a simple, fast and reliable solution to managing their growing media archives.